Introducing Custom Semantic Tags: Elevating Customer Feedback Analysis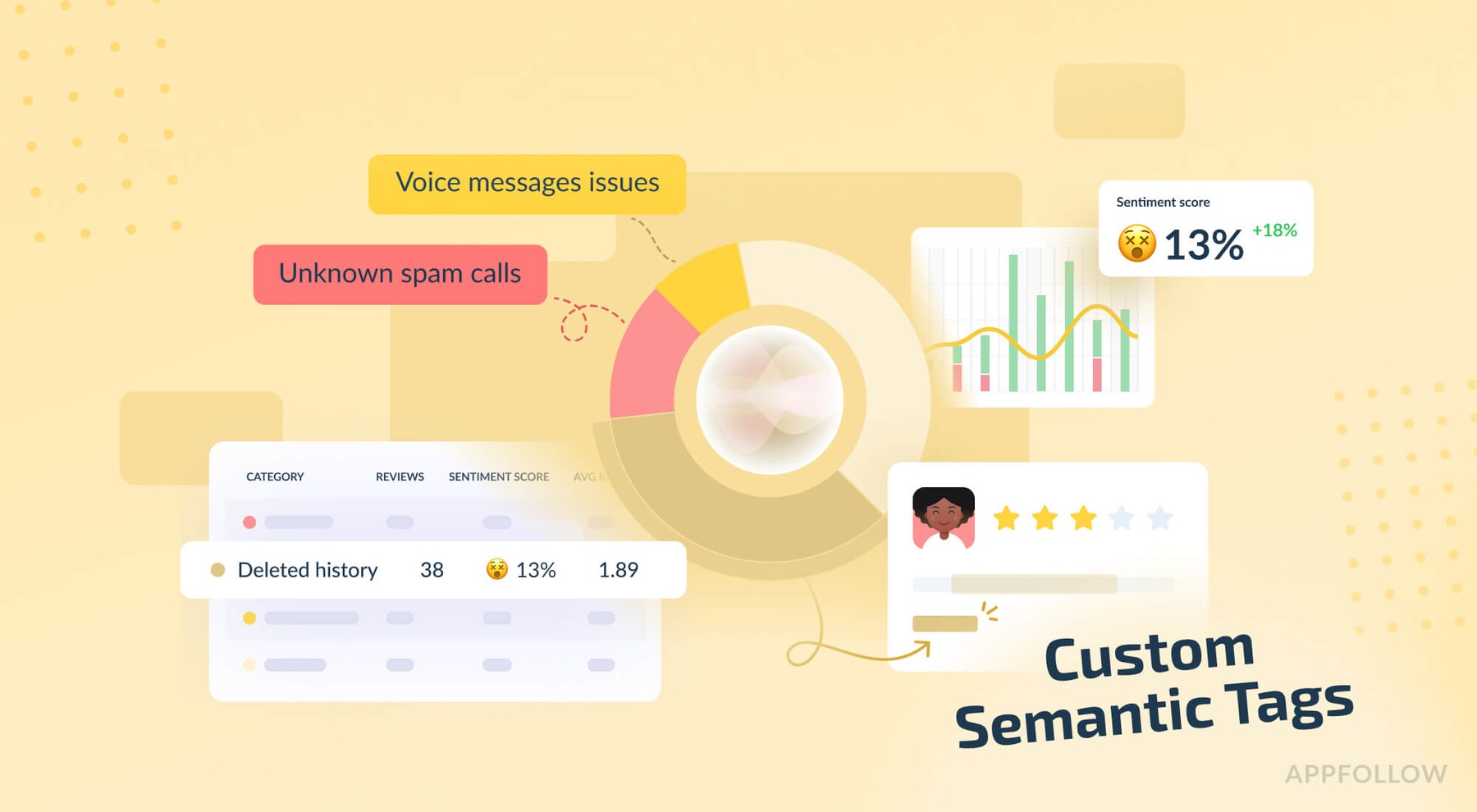 At AppFollow, our commitment to delivering top-notch solutions for customer feedback analysis has always been at the forefront. Recognized for our comprehensive semantic tagging system, we've empowered businesses with broad insights into customer sentiments.
However, we recognize that businesses' diverse and unique nature often demands a more personalized touch. That's why we're introducing our latest reviews analysis solution: Custom Semantic Tags. This innovation builds upon our existing robust system, providing an added dimension of specificity and personalization tailored to the unique contexts of every business.
Why it matters
Introducing custom semantic tags signifies a significant turning point in customer feedback analysis. Traditional tags, while effective, may not align with the specific requirements of every business. This new solution elevates generic feedback categorization, offering a nuanced and precise analysis of each business's unique challenges and opportunities.
How it works
Custom Semantic Tags empower businesses to define and automatically implement review tags that resonate with their specific context and customer base. Utilizing cutting-edge Machine Learning and AI technologies, this system intelligently learns from the existing review analysis data, adapting to fit each business's distinct needs.
Whether it's for a niche gaming app needing genre-specific feedback or a retail platform seeking detailed insights into shopping behaviors, these custom tags provide an unmatched level of granularity and relevance.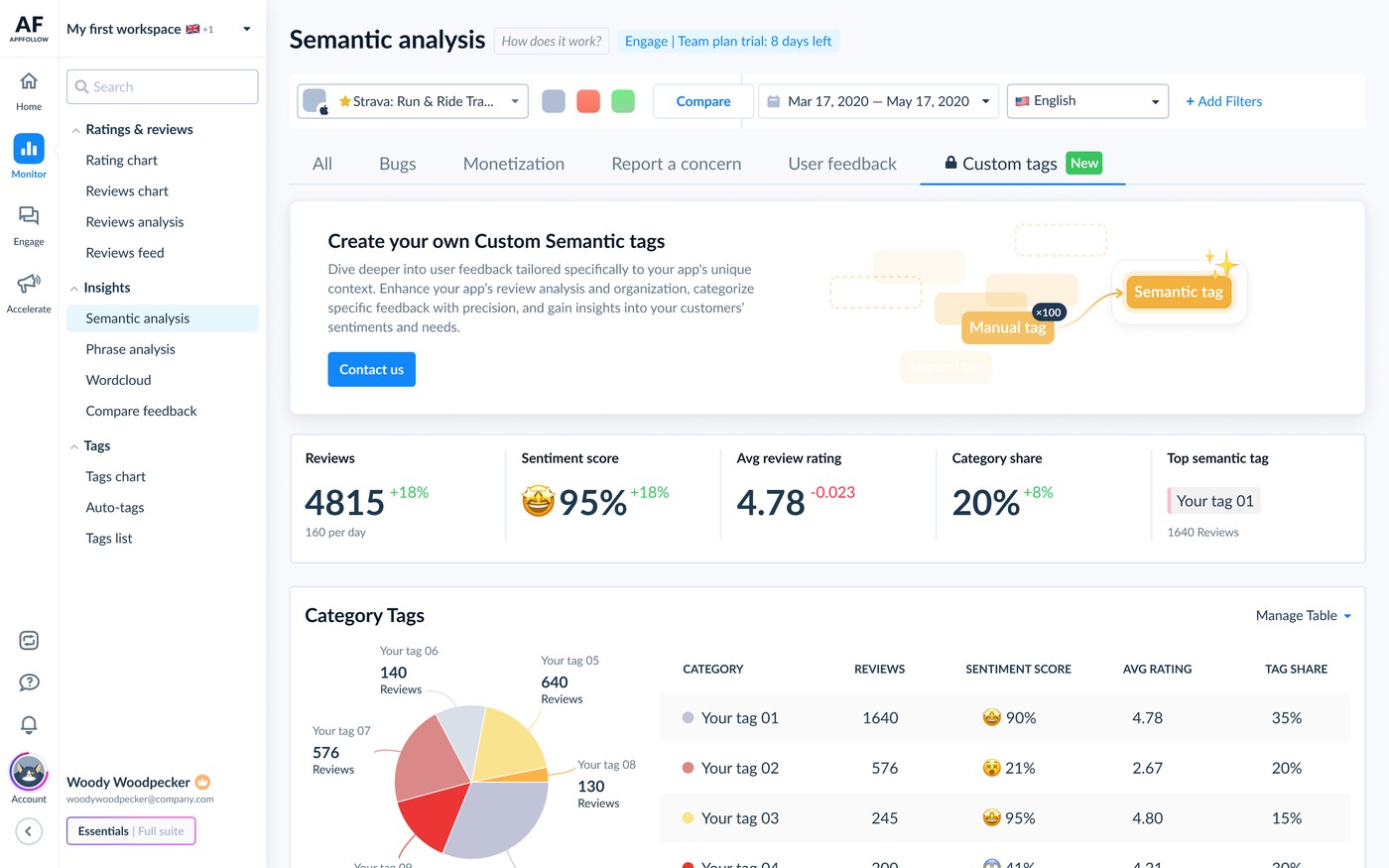 Summary
Enhancing the semantic analysis with this new ML/AI-driven solution, we're reshaping how businesses understand and leverage customer feedback. This advancement leads to more targeted, accurate, and actionable insights, fostering enhanced product strategies and enriched customer experiences. AppFollow's Custom Semantic Tags represent a transformative approach to customer feedback analysis.