Working together to help our customers build better products and create better experiences for their users.
Anatoly Sharifulin
CEO
Anatoly has specialized in mobile app development and promotion since 2009. Having started his career as a CTO with TochkaK, Anatoly joined Ostrovok.ru where he worked as the Head of Mobile Products for two years. In 2013, Anatoly won a hackathon hosted by AngelHack and has built a wealth of knowledge & experience in ASO and app competitor analysis.
Eugene Kruglov
COO
Eugene started his career with Accenture in 2001, and then spent several years working for a mobile telco Beeline where he headed a partner programme. In 2005 Eugene joined his first startup. Having co-founded a company which designed mobile applications for operators, he sold his stake in 2016 to concentrate fully on AppFollow.
Pavel Vlasov
CTO
A winner of the AngelHack Hackathon stage, Pavel is our coding guru. He used to work for Acronis and Mars before joining the Ostrovok.ru team, where he met Anatoly. The tandem has collaborated on several projects, including the award-winning Alerter app. Pavel is a keen athlete and traveller; he has swum across the Bosphorus and runs marathons.
Investing in our mission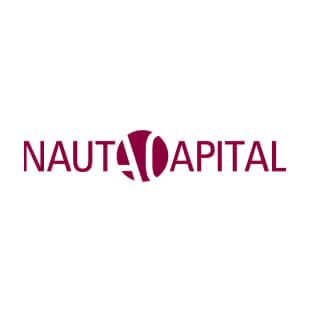 Nauta Capital
Nauta Capital is a pan-European Venture Capital firm investing in early-stage technology companies, €300+ million under management and over 40 portfolio companies. Nauta has offices in London, Barcelona, and Munich. Nauta Capital joined AppFollow in latest Series A round in
2020
.
Vendep Capital
Vendep Capital invests in the best SaaS teams in Finland (marketplaces and b2b software) when early metrics show market validation and the team has a solid plan for scaling further.
Vendep Capital joined AppFollow in Seed round in
early 2018
.
RTP Global
RTP Global is a globally focused venture capital firm that invests in the best new consumer internet space and software companies.
AppFollow resonates with RTP Global values and beliefs, the deal was signed in May 2018.
Victor Savyuk
Victor Savyuk is a private investor, leader of Dendy project and former president of telecommunication company Akado. Victor joined AppFollow in May 2016 not only as our investor but as well as a mentor. He consults us on strategy and sales sharing his experience.
S16VC
S16VC is a Seed to Round-A fund investing in startups operating at the global markets, with focus on the US and Europe. The Fund has grown out of the largest tech Founder's community in Eastern Europe called Shmit16. Team joined AppFollow in latest Series A round announced in October 2020.
React to user feedback and market trends faster