Benchmarks of review management in Finance category
80% of the Top 5 finance apps reply to reviews within one day.
60% of finance apps outside Top 5 reply slower.
How top 10 apps in Finance category reply to app reviews
Avg reply rate to featured reviews
Avg reply rate to negative reviews
One platform to monitor, analyse, and respond
to user reviews
Reviews from App Store, Google Play, and Amazon are all gathered in one dashboard for quicker analysis and management.
Analyze reviews by sentiment, app version, country, language and more to find patterns and insights for improving your product.
Respond to iOS and Android reviews right in AppFollow without any redirection to app stores.
Automate review management to save time
for more important tasks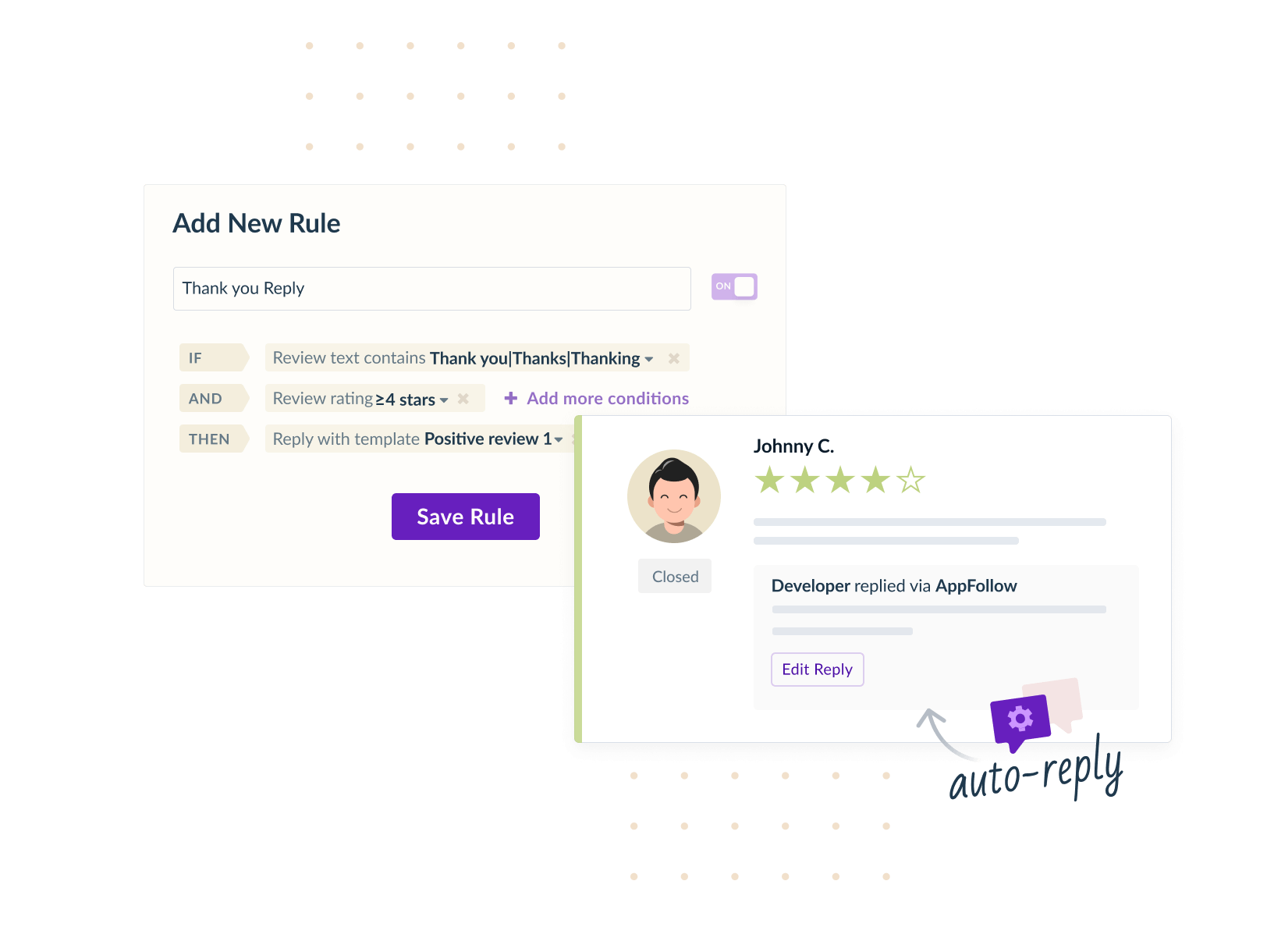 Auto-replies for responding to repetitive reviews.
Auto-tags to sort reviews about bugs, feature requests and more.
Auto-report a concern to manage and monitor deletion of unfair reviews.
Auto-translation for understanding customer feedback in any language on the fly.
Custom response templates to meet your needs and company voice.
Gain insights on how to grow average rating
of your finance app
Discover frequently mentioned problems and trends from user feedback to fix problems before it's too late.
Monitor competitors' reviews to find their weaknesses and turn them into your strengths.
Receive regular email reports on ratings and reviews dynamics to be always in the know with no efforts made.
Track how your responses to reviews affect app rating.
Try AppFollow for
your finance app today