Which traffic channel is better for user acquisition
Recent research, done by our colleagues from SensorTower, indicates how users act in different ways while searching and downloading games or non-game apps. We decided not to stand aside, but to reveal our data and recommend the best ways to get more users depending on what kind of app you have: a game or non-game.
Disclaimer: AppFollow data in the article includes impressions and downloads for 1,500+ apps from September 2017 to April 2018.
Difference between App Store Browse and Search
App Store Browse includes apps that are displayed in the Featured, Categories, or Top Charts sections. This channel came to notice after Apple launched iOS 11, and its share grew from 10% to 15% (according to SensorTower data). There was a spike in the beginning, because of the increased popularity of the redesigned App Store, but in 2018, iOS 11 cut ahead of iOS 10 in terms of Browse usage.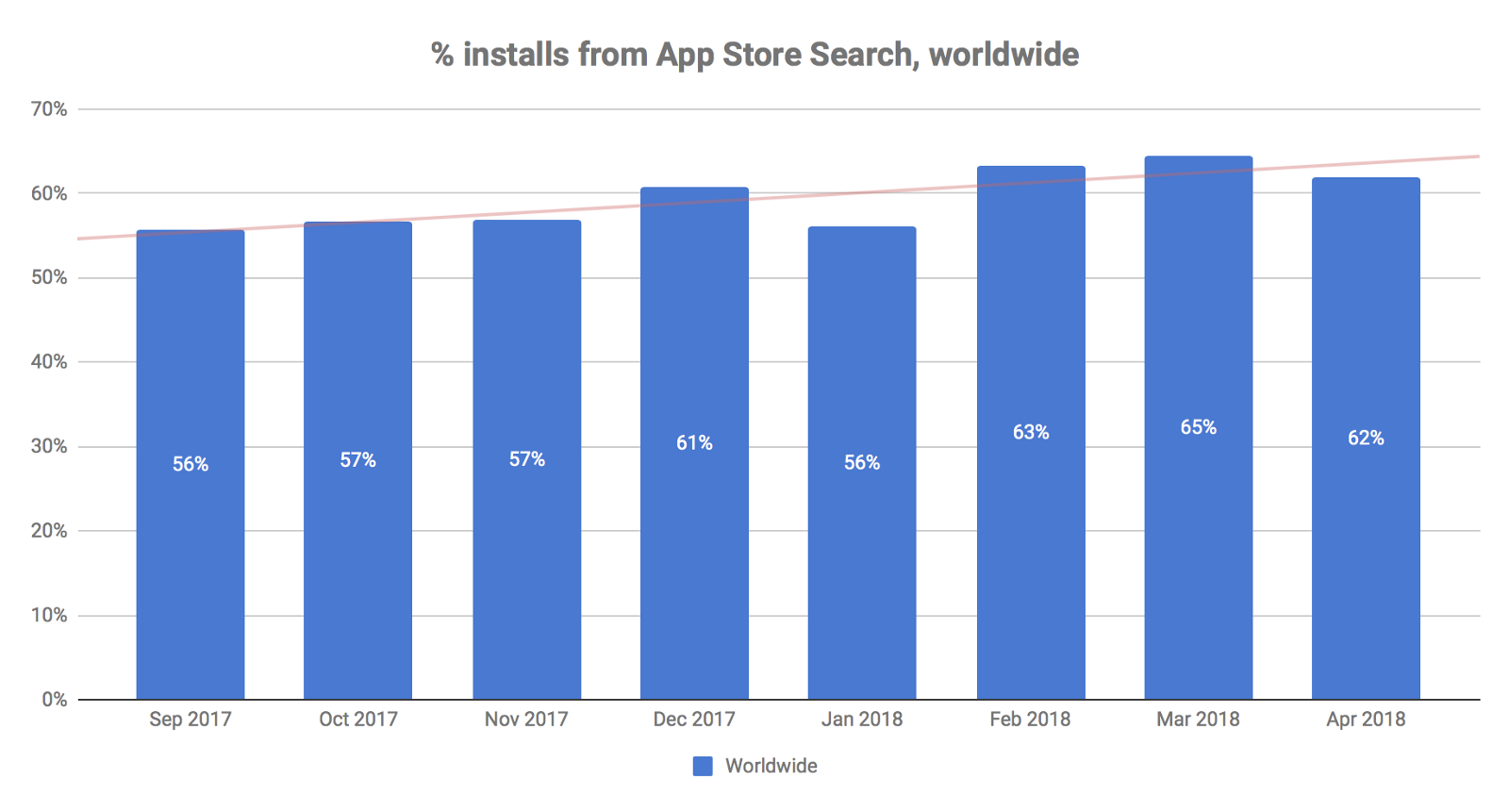 Search works differently for games and non-games apps. Consider this: Games are downloaded from Search less often (56%) than non-game apps (69%).
We took a closer look at that difference and found some interesting correlations.
Game apps
App Store Browse is the most popular traffic channel for games. Users tend to download games from Top Charts, Categories, and Featuring, but searching here doesn't perform so well. Users are most likely to download a game just to give it a try because they saw it in Featuring or in the Top Chart — not because they need it, which is how it happens with the non-game apps.
Have a look at even more intriguing data: Even though the share of Impressions coming from Browse is almost the same for game and non-game apps, games are downloaded three times more often. The explanation here could be that users download games right from the main App Store page, or from the special Games section.
Game developers are also inclined to promote themselves via other apps. In that case, the App Referrer channel works best.
Non-game apps
Since the beginning of 2018, 64% of impressions for non-game apps were from the App Store Browse channel. This data looks deceptive when it comes to downloads: 59% downloaded an app from Search, and only 11% from Browse. User flow is different in this way: They see the app in Featuring, can even open the app page, but if they don't need this exact app at the moment, they won't download it. When users need a specific app, they usually search for it and download the best one.
That is why Featuring and Top Charts don't work so well for non-game apps, and even if you get 10x the impressions, your downloads won't increase exponentially.
Checklist to get started
ASO optimization is still a must for both games and non-games. Here's how we did it with a card game and increased downloads by up to 53%.
For games, Featuring works best. Here are our tips on how to get it.
For non-game apps, use text optimization and constantly improve the app's conversion. We've created AppFollow Benchmark to track the average conversion to download in every category. Use it to monitor your apps and competitors.
If you're thinking of improving your ASO strategy or conversion rate, drop us a line at aso@appfollow.io.
And don't forget to click ? as much as you can!