How to Maintain Brand Reputation in App Stores. Joom's Experience.
E-commerce is one of the most competitive business environments. With competitors like Amazon, Shopify, and Alibaba, it's hard to fight for customers with products alone. The key is providing customer support better than everyone else. Besides handling the usual tickets, companies need to work with reviews in app stores, first and foremost, because they're visible to the public. According to data from Apptentive, 77% of users read at least one review before downloading a free app. That number goes up to 80% when it comes to paid apps.
We found out how to work with reviews in e-commerce, including how users differ from country to country, how to respond to feedback in app stores, and how to automate the process when you handle a thousand reviews a day. We spoke with Ekaterina Savelyeva, the Director of Customer Support at Joom, to walk us through it.
Joom is one of the fastest-growing e-commerce services in Europe. The service app has over 200 million downloads in the App Store and Google Play, 2 million reviews, and an average rating of over 4.5.
How Joom structured its customer support
Maria:
Let's start with how your customer support is structured. Is it broken up into teams and areas of responsibility?
Ekaterina:
The app and website are localized into 14 languages. A country manager who knows the language is responsible for each localized version. The country manager also oversees hiring and agents' work.
Users sometimes get mixed into different categories. For example, the English queue doesn't just include residents of the United States, the United Kingdom, Australia, and Canada. It also includes Danes, Swedes, and everyone who speaks English and whose native language we don't speak. The Spanish queue includes people from Spain and Latin America. That's why our language queues don't necessarily align with a geographic region.
Teams vary greatly in size. There are really small ones – with two or three support agents – and one huge team with over three hundred staffers. That one is broken up into subteams with senior support agents, or team captains, at the helm.
Maria:
How do you decide which team should reply to a new review?
Ekaterina:
Our helpdesk detects the language the reviews are written in and the number of stars they have and uses that information to distribute reviews to different queues. Support agents, senior support agents, or managers take them from there.
If there are very few reviews, we reply to all of them. The manager usually handles that. In larger queues, support agents reply to reviews with good ratings and the manager takes up negative and complicated ones. We get 400-500 Russian-language reviews and support agents process them on their own. They always reply to negative reviews. For reviews with 4 and 5 stars, it depends on their mood and whether the review stands out in some way. It's hard to think up 300 original replies to messages like "Awesome app!" and "Cool", but we don't want to respond with the same "Thanks!" or "We love you, too!" to all of them.
Maria:
How do you interact with users from different countries? Are there cultural differences and how do you account for them in replies?
Ekaterina:
There are fewer cultural differences than you'd think, but there are some interesting nuances.
For example, in Italy, it's more common to use the informal 'tu' than the formal 'Lei'. People of the same age might address you using the informal on the street or in a café and it wouldn't be considered too familiar. That's why the Italian version of our app uses the informal 'tu'. But when it comes to our support agents, they use the formal 'Lei'. If a customer's not happy about something, we have to be considerate. 'Tu' just wouldn't be appropriate in that case.
When we speak to French customers, we always use the formal 'Vous'. Arabic, however, doesn't have a formal register, so our support agents just give a lot of compliments, instead. Something like, "Thank you, sir, for being our dearest customer".
Germans know consumer protection rights better than anyone and leave high ratings when we end our chat, even if their issue wasn't resolved. After all, the support agent tried to help, so we have to give 5 stars!
Spaniards declare their love to our support agents more than anyone else.
Maria:
What kinds of things do users write about?
Ekaterina:
The thing about e-commerce is that people don't write about the app in app stores. Instead, they write about the product as a whole, such as the service, returns, product quality, delivery, prices. And, obviously, they write about customer service, too. They usually compare us to our competitors.
Maria:
Does that mean that users don't often share how to improve the app itself?
Ekaterina:
That's right. Only a handful write about bugs or feature requests. Sometimes developers ask me if customers are writing anything about the new release that came out the week before. I wish I had something to tell them, but I don't.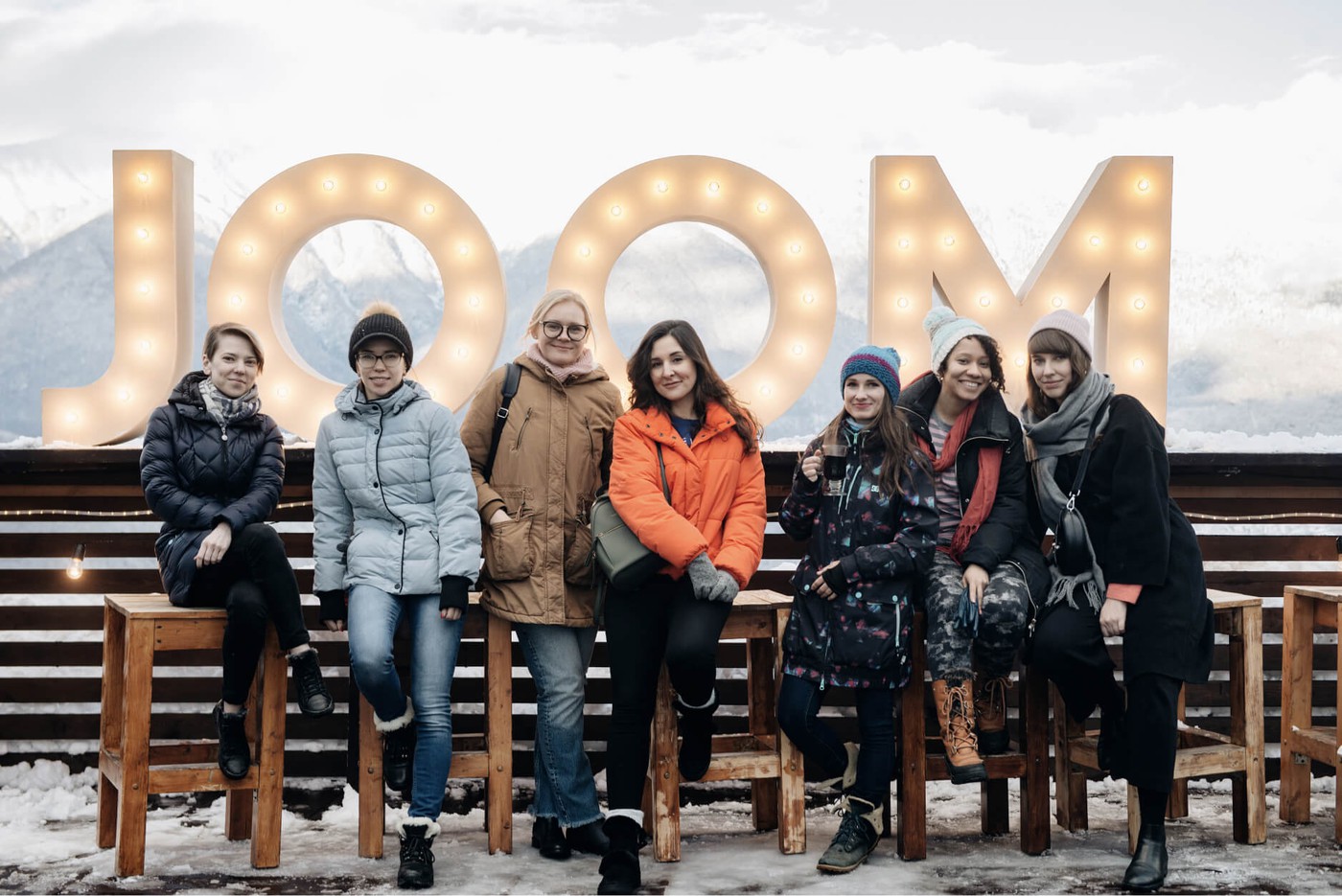 Working with app stores
Maria:
How is working with reviews in app stores different from working with customer service tickets?
Ekaterina:
A ticket is a conversation between the support agent and the customer. In most cases, we know exactly whom we're speaking to. A link to the user's profile in our database is automatically attached to the ticket, so the agent sees their payment history and the status of their orders, and can immediately respond to their concern. Customers willingly answer questions and thank the support agents for their help.
An app store review is more like an emotional outburst. They can write, "Cool!" or give us 1 star and bad-mouth the developers if something's not to their liking with the app. We don't know which user left the review, so we often just have to guess what the problem is behind the complaint "the package didn't arrive". Did it get lost in China? Was it rejected at customs? Did it get stuck at a sorting center? Or did the mail carrier not deliver the notification? We don't know how to help that customer.
For me, app store reviews aren't a communication channel so much as an array of anonymized data.
Maria:
Doesn't the review show the name of the person who left it?
Ekaterina:
It does in non-anonymous reviews. If the app doesn't have many users, you can find out who wrote it by doing a name search. But Joom's database has millions of customers. Manually sifting through them all to find the John Smith who wrote, "Complete frauds, my order never arrived!" is sometimes impossible. And even if you do find the user, you probably won't understand which of his hundred-plus orders he's talking about.
A lot of users have nicknames or fake names in their Google Play accounts. To give you an example, we've received reviews from all kinds of Vladimir Putins, Selena Gomezes, and Boaty McBoatfaces.
Maria:
What do you reply if you can't resolve an issue right away?
Ekaterina:
If a user writes about specific problems – such as a payment not going through Google Pay, an undelivered package, or a defective product – we ask them to write in the in-app customer support chat. For one, it's easier to converse there and you can exchange files, but the main advantage is that we have a link to the user's profile. That means that the support agent can see payment logs, identify the exact reason for the error, or return the customer's money for a specific order.
If they complain about the service overall, we reply to the substance of the issue or, if we need to, we ask clarifying questions. But users ignore them for the most part.
Maria:
How do you work with reviews?
Ekaterina:
We've created 13 tags to label reviews depending on what users write about. They include prices, delivery, product quality, customer support, and suggestions. We first tag reviews with a low rating because dissatisfied users often leave a long review with their rating. Satisfied customers usually only write, "Great!" or "Fast delivery!" Sometimes negative reviews have three or four tags at a time. We can use the tags to build reports and track changes over a week, month, or quarter.
It's true, though, that there's a lot of information noise in reviews. We created a separate tag for negative reviews without any real substance, like "Awful app" or "I'll never buy anything here again". When we ask users why they're dissatisfied, they very rarely reply. Sometimes reviews are just the user's name or a random set of letters. In the worst cases, they contain obscenities. We don't reply to those.
Maria:
Are there any reviews that stand out? Valuable reviews that help you grow?
Ekaterina:
Of course. One time, a user wrote that he was promised coins in some game if he downloaded Joom. He downloaded it but didn't get any coins, so he left us 1 star. His review helped us find the advertising partner that "promoted" Joom through these dishonest means without our permission and end our contract with them. I wrote to tell the user about this, but I don't know if he read my reply. After all, he wasn't really our customer and he probably deleted the app immediately after leaving the rating.
Sometimes we find out about certain oddities in the way customs or the postal service works. Take for example the fact that people in the Spanish region of Catalonia used to get mail notifications in Spanish. But now, due to the Catalan independence movement, notifications only come in Catalan, a language that Spanish speakers don't know.
What Joom has to do with this is beyond me.
Maria:
Are there times when users change their ratings to 5 stars after you guys reply?
Ekaterina:
Yes, but we only get two or three reviews like that per day. Sometimes, a customer writes, "Cool!" but leaves 1 star, seemingly by mistake. We ask them why their rating is so low and, without saying anything, they change it to a 5. But if you consider how many reviews our app gets per day, it's statistically insignificant.
One time, a user wrote that we're bad people, to put it mildly. The review was just a four-letter word, but I was in a good mood, so I wrote back, "We love you, too!" The user changed their review from 1 star to 5 straight away, although he didn't delete his comment. But that was just a funny one-off. We usually ignore obscene language or report it.
I think that if we were able to find users in our database and reply to the substance of negative reviews, we'd have a lot more changed ratings. As it stands, when we get a review that says, "I didn't get my order", 99 times out of 100, we can only give a general response like, "We're sorry to hear that. Please contact customer support and we'll get to the bottom of it."
Maria:
If you can't help a customer, why even bother to reply?
Ekaterina:
Our job is to reply to reviews so that when potential customers see what we write, they say, "Wow, the folks at Joom are nice, friendly people! If I have any problems, they'll help me out."
How to speed up customer support
Maria:
What tools do you use to process tickets?
Ekaterina:
We use the helpdesk service Helpshift. Support agents use it to chat, write e-mails, and reply to reviews in app stores that are sent there via AppFollow. I created a few dozen rules for Helpshift to properly recognize a review's rating, language, and country of origin. We use this information to distribute reviews to the right queues. In other words, it makes sure that a Spanish-language review doesn't go to German-speaking support agents, even if the user is from Germany. And, of course, we use it for analytics, too.
Maria:
How do you work with analytics?
Ekaterina:
Helpshift's native analytics don't work for reviews, which is why I use PowerBi. It lets you build comprehensive custom reports; sort reviews by rating, language, and country; and look at the response time and tags that support agent's use.
How to start working with app stores
Maria:
The last thing I want to ask is if you have any advice to someone who's just starting to work with reviews in app stores.
Ekaterina:
I have two pieces of advice.
The first is not to pay too much attention to bad reviews or take them too hard! I remember that when I first joined Joom, they added me to the Slack channel where all the negative reviews automatically flowed. I didn't know how to mute it or unsubscribe and every notification upset me. Now, if I have to work with negative reviews, I follow it up by looking at a dozen or so positive ones to remind myself that there are a lot more of those.
The second tip I'd give is if you're just beginning to work with reviews, start out by carefully reading and replying to each one. If you have a lot of reviews as Joom does, filter them by language, country, and rating to separate the wheat from the chaff. Then you'll understand who your users are, what they're writing about, whether or not you're ready to contact them, and how reviews can benefit you.
---
Learn more from our awesome guide on mobile app reputation management and boost your app to the #1 spot in the app stores!