Techstyle tracks trending topics and sentiment for app review insights with AppFollow
Techstyle is a global membership fashion commerce company focused on reimagining the global fashion business. The company is pioneering membership fashion commerce using technology and personalization. Techstyle currently has 5.5 million members, operates in 12 countries, and has a team of 3,000 employees.
Challenge
Techstyle has a large team that supports the review moderation process, but the team didn't have a good solution to responding to app reviews.
Moreover, Techstyle communicates with customers across a variety of channels through Zendesk, so it was also important to provide access to manage app reviews without a need to implement a new platform and onboard a large team into this new solution.
Each customer interaction is valued in Techstyle and the team started looking for a tool that would allow them to respond to every mobile app review submitted by users.
Solution
At the end of 2019, Techstyle's team came across AppFollow. The most obvious advantage the team saw was the ease of use and quick implementation process. Using AppFollow's Zendesk app, Techstyle was able to quickly set up and turn on the review management process across multiple apps with minimal development effort required.
Result
The Techstyle team is now able to effortlessly manage app reviews in Zendesk. After becoming more familiar with AppFollow, Techstyle was able to empower its product and marketing teams with review insights.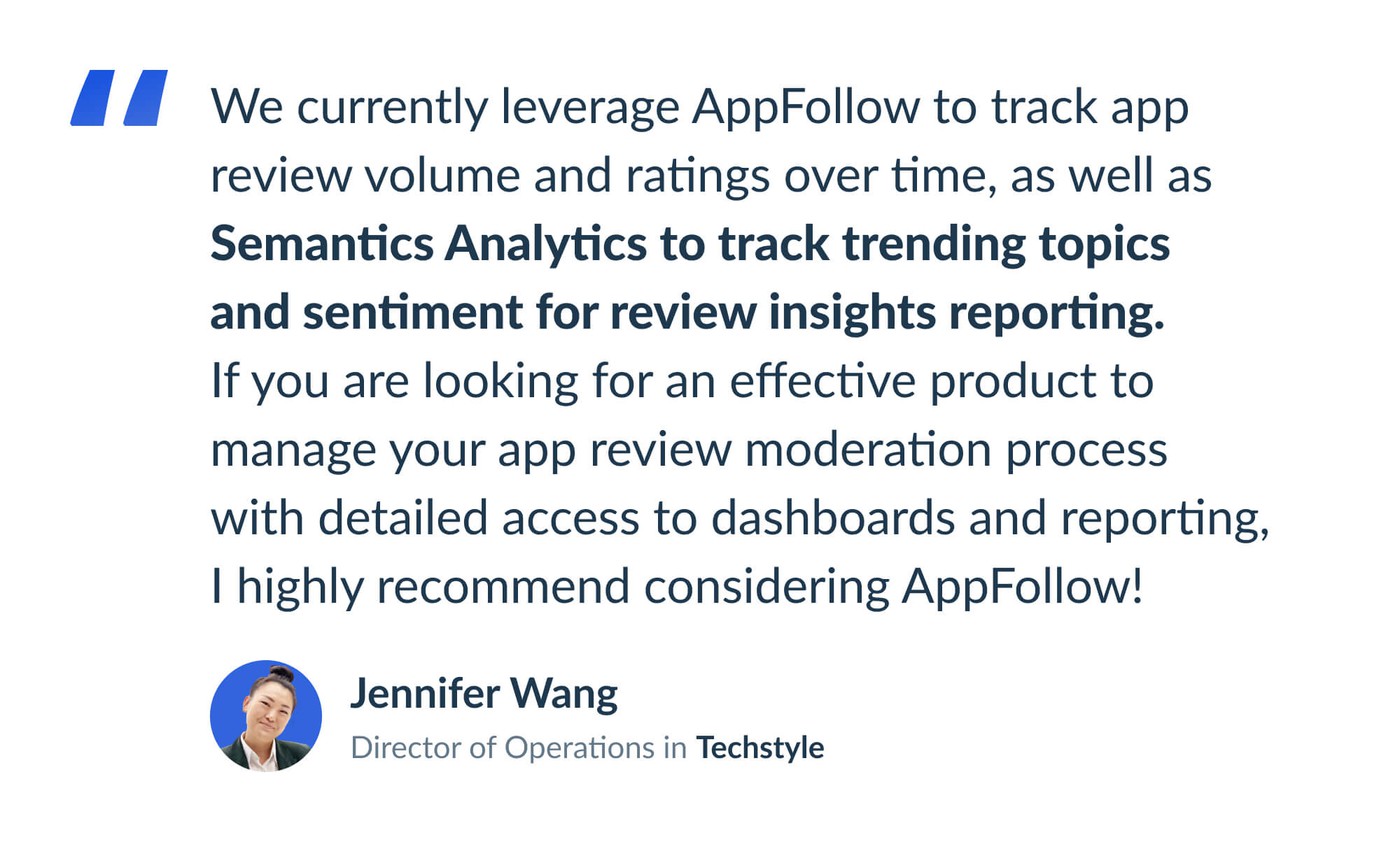 demo_cs_efficiency