Best Review Management Software 2020
Anything that goes online will stay there forever. Due to this it is crucial to a monitor your reviews and reputation. You need to find ways to diminish any harmful and untruthful statements regarding you and your business if there are any. As per various reports, 64% of buyers trust search engines results when researching a business. 94% say that negative reviews convinced them not to reach out or buy from a company. Customers don't trust businesses with lower than 4-star ratings. 80% of consumers say the star ratings they trust the most are 4.0, 4.5, and 5 stars.
81% of consumers receive advice about an upcoming purchase from other customers via a social media site or app, and 74 percent admit that the information eventually influenced their purchase decision. Source
From the statistics we can understand that what visitors and uses witness online about you will ultimately shape your brand reputation. For brands reviews on App Stores or Google or any other platforms is one of the best source of feedback. You can easily adjust your product roadmap with found bugs, issues and feature requests across varies services. But how to accumulate everything people say about your brand in one place without spending too much time? We gathered the best Review Management Software that will help you monitor all the user reviews and mentions in app stores, social media, Google and more with ease.
Learn how to respond to mobile user reviews.

demo_save_time
Okendo
Usually review management can require a lot of effort but with review management software like Okendo you can be stress free. This tool is apt for you if you are a Shopify retailer: it will gather user reviews, photos, customer ratings, videos, profiles, questions and answers and more.
Features include:
Social sharing
Sentiment analysis
Negative feedback management
Dashboard
Review monitoring
Review notification
Review request
Response management
LocalClarity
This platform is perfect for streamlining review management, exploring actionable approaches across various countries, cities and states.
Why to use it:
The platform comes with a first-rate Reviews Inbox where you can bring together everything by connecting platforms like Zomato, Booking, Facebook, RateMDs, etc
Effective data analyzing possible as the platform is equipped with a functional dashboard, robust filtering and grouping. You can view insights like website visits and phone calls by state, city or country.
With corporate-class access control you can measure local optimization endeavours to the whole company. There is a single unified system that helps in simplifying procedures.
You can respond to feedback with personalized messages for offering a steadfast approach.
Critical Mention
Highly noteworthy a reputation management service as it apprehends the value of your entire coverage. This all-in-one mention and review monitoring platform helps you in revolutionizing media coverage. Built on cloud technology, it performs in-depth analytics & send instantaneous alerts so you are always in the know.
What it can do:
Keep all stakeholders updated with one-click sharing feature;
Discover sentiment and trends in the word clouds & density maps;
Build graphs & custom charts for displaying stories that will attract the attention of users;
Send real-time notifications;
Follow your business's social media coverage across social networks such as Twitter and Facebook. Social media monitoring feature lets you search keywords and not just hashtags & handles.
Price upon request.
Moz
Previously only used for SEO purposes, Moz now has such features as reviews monitoring, response to reviews and rating tracking. It offers you reviews by location, duplicate deletion and visibility index to manager your reputation from one dashboard.
Features include:
Review monitoring
Response management
Negative feedback management
Review notification
Social sharing
Data visualization
Location tracking
Customer engagement
Mapping
WebPunch

Sometimes unintentionally your business goes through a setback that can make it get poor feedback and comments. This can harm the brand's health for the long-term. Worry not as there is a review management software that offers support for virtual reputation health management of your business. Among many reputation management tools it is a very noteworthy one as it emphasizes public reviews & brand health. The tool determines weaknesses and strengths of a particular business from the perspective of the customers.
Features include:
Review request
Dashboard
Review monitoring
Response management
Review notification
AppFollow
Today there are nearly no businesses that don't have a mobile app. You need to ensure whether users are happy about your app or not, what problems they encounter and what features they miss. Use AppFollow Review Management software to monitor and reply to iOS and Android reviews and resolve their issues prior to those converting into problems.
You can actually respond to all reviews with just one click directly from the dashboard or one of 30+ integrations like Slack, email or Zendesk for example. This is one of the most effective review management software that comes with numerous features.
Features include:
Rating analysis tool. It lets you know how visitors rate your app and turn this information into actionable insights for your strategy.
Review analysis gives you a full overview of user reviews for each app version, country and device.
Semantic analysis lets you tack the most utilized words and problems your user have.
Review Management Automation to help you save a ton of time while helping your users.
demo_cs_efficiency
ProofBoss
There are many tools for online review management but there are very few like ProofBoss that will help enhancing conversions for your business. The software functions by reshuffling recent client behavior on the website. It helps you in fabricating genuine urgency & develops trust by displaying visitors what is actually going on in the website.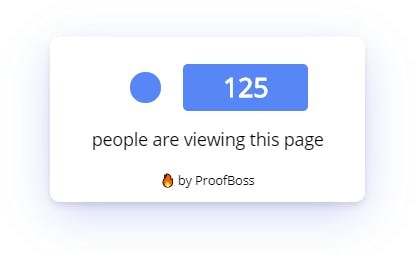 Why to use it:
Integration & setting up is easy on all websites;
Customers encounter an insightful online experience by visiting your website;
It significantly enhances conversions by highlighting product reviews and latest orders;
With Show Reviews product, you can display the reviews your brand has earned in the previous times and construct instant confidence with potential clients;
Brand24
One of the most curious online reputation management facts is that you can actually utilize social listening for discovering and analyzing virtual conversations about your brand. You can manage negative reviews as soon as they appear with reputation management software like Brand24.
What to use it for:
Analyze brand reputation correctly by utilizing social media monitoring tool. Public mentions regarding your brand can now be accessed instantly.
You can assess every public mention by social influence or sentiment with the simple yet effective interface for enhanced intelligence about your brand.
You can follow up on encouraging comments from all the brand ambassadors and react to a disgruntled customer prior to the story getting released online.
Find influencers who actually love your products or services and start collaborating with them.
With the data exporting feature, you can turn all the data into .xls files, infographics and PDF reports.
BirdEye
BirdEye software comes with NLP or natural language processing feature by which users can examine keywords in survey responses, reviews and social media posts. Another feature called ticketing assists users for handling interactions on every social media platform. It offers instant alerts regarding negative feedback or comments.
Features include:
Review management;
Social media management;
Web-based chat;
Online reviews tracker;
Ads dashboard for showing reviews across the Internet;
Price upon request.
Hootsuit
Looking for a sound online reputation management for business? Hootsuite is the best cloud-based review management software for businesses. Teammates can collaboratively execute campaigns across a plethora of social networks such as Facebook, Google+, Twitter, LinkedIn, etc. It just takes a single dashboard for users to launch campaigns.
Why to use it:
The software renders manifold functionalities for reporting & measurement purposes like tools for analytics, team collaboration, account security, audience engagement, etc. Businesses of every size can benefit from this software.
Users can also administer quite a lot of contributors & access rights & share data without password sharing.
Users can function with tabs, social streams and columns and also benefit from options for selecting from a plethora of design themes.
TargetBay
We all know that running an e-commerce company is a big challenge given to the constant pressure of maintaining reputation, lead generation, conversion rate optimization, etc. But now you can benefit a lot from reputation management services from tools like TargetBay. This e-commerce personalization tool executes the analysis of customer behaviour and targets shoppers by utilizing intelligent tools. You can now easily fragment your database and propel targeted messages that will ultimately result in enhanced ROI. The rating & reviews feature of this software will help you collecting client reviews. You can also track CTR and Open Rate for your campaigns.
Features include:
Email marketing;
SEO management;
Reviews management;
Promotions management;
Listen360
Employing a vigorous review management strategy is very important for B2C organisations like healthcare, fitness clubs, online shops, etc. Listen360 provides you with insightful metrics on your customers showing also their feedback on your service. Think of it like of a CRM merged with user feedback monitor.
Features include:
Social sharing;
Response management;
Negative reviews management;
Review monitoring;
Sentiment analysis;
Review request;
Poll management;
Multi-channel data compilation
Pricing upon request.
demo_save_time
ReviewInc
Do you want your brand to receive more reviews, mechanize review advertising campaigns and supervise your existing reviews? Get complete help from striking reputation management software like ReviewInc. The software servers a lot of industries like travel, country clubs, dental, retail stores, leisure, medical, etc.
Features include:
Response management;
Review generation;
Review request;
Campaign management;
Social media monitoring;
Review monitoring;
Sentiment analysis;
Negative feedback management;
Social media metrics;
Price upon request.
Rex

One negative review about your company can impact your online reputation these days. Reviews are those aspects of online businesses that can actually make or break their entire game. So you need to take good care of it. You might be a real estate agent, a dentist, a salon owner, home inspector, chiropractor or mechanic. Your services totally in these cases will represent your brand. Make sure you track all reviews carefully and address cumstomers' problems ASAP. Rex is one such online reputation management software that has the capacity of managing the needs of all company sizes. It will monitor and gather the feedback in a few clicks.
Features include:
Automated referral request;
Review request;
Review monitoring;
Negative feedback management;
demo_product_insights
Verified Reviews
With this tool you will know the positives and the negatives that your customer experienced while purchasing from you or while availing services from you. Here you get hands on a dedicated platform where you can examine and then publish all the content.
Features include:
Campaign management;
Sentiment analysis;
Negative feedback management;
Review monitoring;
Response management;
Social sharing;
Review request;
Uberall
This is a web based & API enabled location marketing management software with which you can manage internal reports, customer feedback, social media for your business. With the help of this reputation management software, your brand can automatically reach more customers by carrying out 'near me' local search and drive them to the stores. The feature called uberall location enhances your brand's online visibility by listing all your business information precisely across a specific location on virtual directories that is highly important for local SEO. It will help you rank better & get more foot traffic, too.
Features include:
Negative feedback management;
Sentiment analysis;
Review monitoring;
Response management;
Review notification;
Score My Reviews
When you own a real estate agency, retail store, hotel, medical clinic, fitness center or law firm, you need to understand that these are customer-centric businesses. The satisfaction of the consumers matter the most for these trades. A small dissatisfaction can lead them to write negative comments about your brand and can be really harmful for your reputation. Score My Reviews is a renowned reputation and review management platform that assists in automating generation & review collection procedures. This is among the most sought-after reputation management tools.
Features include:
Review notification;
Campaign management;
Sentiment analysis;
Negative feedback management;
Review request;
Review monitoring;
Outcomes
Choose the review management software depending on your specific niche and need. This becomes even more important when you have an online business as customers will always search for it before buying anything from you. Responding to user reviews is also crucial. Especially is they are negative. Show them that you care and want to improve your business and they will come back. If you don't know where to start with your reviews management, here is a comprehensive guide on different strategies for different companies.

demo_automate_feedback