AppFollow quarterly results for Q2 2016
TL;DR: We had pretty high QoQ revenue growth, but now our KPIs have changed, so we focus on customer base growth.
In 2016 we decided to start publicly report our results on a regular basis. Unfortunately, we missed report for Q1'16 but better start it late than never.
Shortly on what we accomplished in Q2'16:
Two major product releases with lots of new features including Windows Store support, new Compare tool and multi-user accounts.
We introduced Free plan available for all our customers.
We closed our seed round for $200k with Russian business angels.
As for key metrics, they are as follows:
Our QoQ revenue growth is almost 47% with total revenue for two quarters exceeding $33k.
MRR by the end of Q2 equaled $4.3k, growing by 83% compared to Q1.
Total number of customers exceeded two thousands with almost 8% of them being Premium (paid).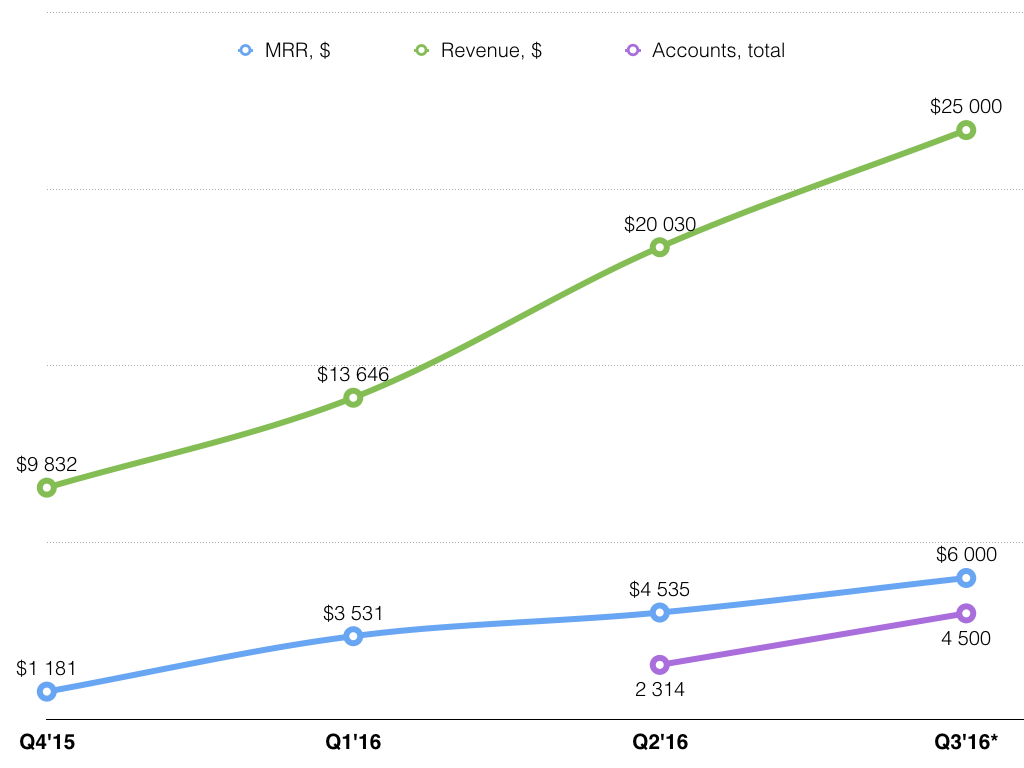 Few comments on that:
Our noticeable QoQ revenue growth was supported by implementing Stripe as the main billing system. Previous choices were absolute disasters. Stripe resolved many issues we were struggling with.
After a few months of growth we're now slowing down in terms of revenue. Main reason for that is complete review of our KPIs and targets due to launching Free plan and focusing on growing our customer community, setting financial targets a bit aside.
---
Q3'16 plans:
Two more major product releases with finally launching version 2.0
Introduce new tariff plans to the public.
Growing the team and speeding up new features launches.
Stay tuned.